You heard it here first Ninja Nation, Spider-Man is to join the Fantastic Four.  You know the FF, that team that went away last month and is, shock of all shocks, coming back with a relaunch of the title next month in March.  Now I have to say, the Ninja was not real hot on Spider-Man joining the Avengers, while I like the humor and humanity he brings to the team, I still like him better as a solo act and I definitely don't think he fits well into the FF.  Well, at least we'll give it shot here in the Ninja Lair and see if we're going to stick with it.  Let us know your thoughts in the comments and cast your vote in the poll over in the right hand column.  Now, let's get Marvel's take on the new lineup.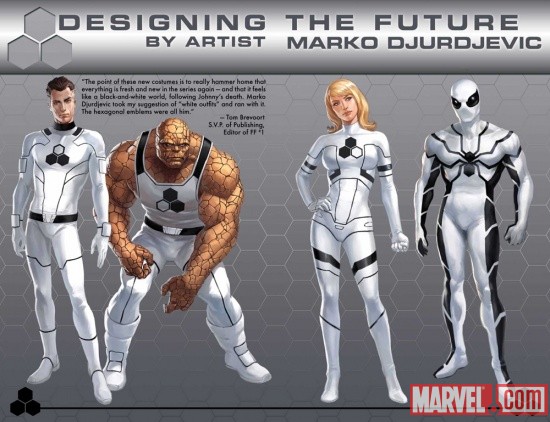 From Marvel: 
There is no more Fantastic Four, so just what is the FF?  This March, the creative team of Jonathan Hickman and Steve Epting present the over-sized FF #1, introducing the biggest new super hero team of the century! After the death of The Human Torch, the surviving members of the Fantastic Four—Mr. Fantastic, Invisible Woman and The Thing—join with Spider-Man and some top secret members to form an unstoppable force: The Future Foundation. Their mission is simple: Save the Marvel Universe from its greatest threats and prevent future dangers from arising. But even with knowledge of what's to come and one of the most powerful teams ever assembled, just what villainous force could stand in their way?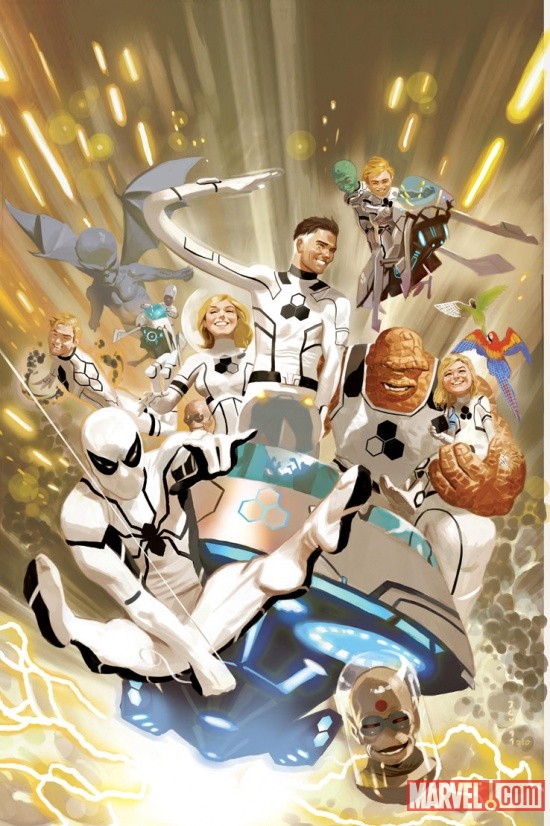 "FF will alter the very fabric of the Marvel Universe," explained Tom Brevoort, Senior Vice President of Publishing. "Jonathan and Steve have crafted a unique, powerful new series that's going to surprise a lot of fans with its combination of mind-blowing ideas and visuals."
The perfect jumping on point for new readers, FF #1 begins a battle for the future of the Marvel Universe unlike anything you've ever seen before and no fan can afford to miss it!
Get the latest comic book, gaming, sci-fi, cosplay and animation news on the Comic Book and Gaming News page, aggregated and updated every ten minutes!  Never miss another headline, Ninja Nation!
Share on Facebook