Comic Books: First Look Iron Man #500 cover.  From the crew over at Marvel: "We've teased you for the last week-plus with a plethora of reasons that come January 19 you need to pick INVINCIBLE IRON MAN #500.
We talked about . We revealed the death of Tony Stark. We detailed the dynamic artists. We showed off a special video trailer. We introduced Howard Stark. We previewed Iron Man 2.0. We even gave you 500 reasons to read the book in The Watcher.  And today, for the big finish, we unveil a very special variant cover by none other than Marvel's Editor-in-Chief and Chief Creative Officer, Joe Quesada himself!  We've certainly enjoyed giving you these tastes of the awesomeness to come and at this point if you're not planning on getting the book we've got but one question: WHAT'S WRONG WITH YOU?!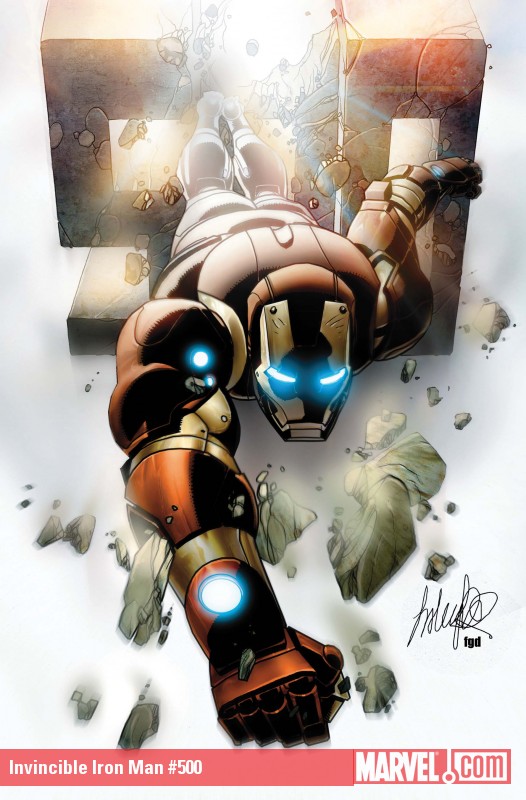 Star Wars: New Trailer for "Star Wars: The Clone Wars" Season 3; returns January 7, 2011.  Lucasfilm and Cartoon Network have released the following trailer for the second half of Star Wars: The Clone Wars Season 3, which premieres Friday, January 7, 2011, at 8:30 PM (Eastern)
httpv://www.youtube.com/watch?v=Q8gOO6eMSfE
Cosplay: Just because, Sailor Scouts:
Get the latest comic book, gaming, sci-fi, cartoon, cosplay and movie news on the comic book and gaming news aggregator page.  Aggregated and updated every ten minutes!  Never miss another headline Ninja Nation!
Share on Facebook